Contact CAOS Conflict Management on 020 3371 7507
Could you be a Conflict Coach?
---
Welcome


to


CAOS Conflict Management
Based in London, UK, CAOS Conflict Management is a leading Mediation and Conflict Coaching Provider and Training organisation with over 20 years of experience working in a wide range of dispute, complaints and communication breakdown situations. 
We provide:
Mediation - for difficulties in the workplace, family, community, and for complaints and other disagreements
Conflict Coaching

 - 1-to-1 support for individuals involved in unresolved conflict in any situation or context

Group Facilitation - for creative problem solving, teambuilding, group disputes - bespoke service, please contact us to request this.
Training

 in Mediation Skills, Conflict Coaching, Managing Conflict in Teams and other Groups - for organisations and individuals.
Tel. 020 3371 7507
"In my opinion there are few people in this country who are as skilled both as a practitioner and leading advocate of Conflict Management and Conflict Resolution as Alan Sharland. He has an excellent reputation in the field." - Marina Cantacuzino - Founder/Director of The Forgiveness Project
At CAOS we start from the understanding that for each of us conflict is inevitable and rather than it being a 'bad thing', it is an opportunity for Learning, Connection and Insight - for organisations and individuals.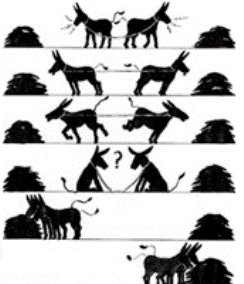 CAOS Conflict Management supports the effective and creative resolution of conflict, which can be achieved when participants in the conflict:

Learn and create new ways of dealing with a situation
Connect with and understand the perspective of others - without having to agree with or adopt that perspective
Gain insight into themselves and/or their organisation
"Conflict is the beginning of consciousness"
Mary Esther Harding
Creativity is the means through which conflict is resolved, and Mediation and Conflict Coaching support the creative thinking that enables different responses to conflict to emerge when it is acknowledged that the present responses are not working.
All of our practices, whether mediation, conflict-coaching, training or facilitation are designed to enable the client(s) to create answers to their own identified difficulties.
CAOS doesn't provide 'quick-fix' or 'sticking plaster' solutions for any client. We provide a range of supportive but challenging conflict management processes that enable the client to transform their own situation, so that the learning and change which they create is sustainable for the future and transferable to other, similar situations they may be involved in.
"Peace is not the absence of conflict, but the presence of creative alternatives for responding to conflict." - Dorothy Thompson
Please use the form below to contact us with your enquiry or visit the other pages on the website to find out more: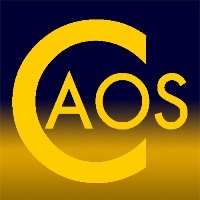 "Promoting Mindful Communication, Growth Through Conflict"
London, UK - based CAOS Conflict Management is a Mediator and Conflict Coaching Training and Provider Organisation
This page outlines the cost of mediation and other conflict management services including training and conflict coaching provided by CAOS Conflict Management.
Enquiry page for services provided by CAOS Conflict Management
CAOS has an ever growing number of partner organisations wishing to manage conflict through mediation, conflict coaching and training and consultancy.
Conflict Coaching is provided by CAOS Conflict Management for individuals experiencing unresolved conflict and difficult relationships.
CAOS Conflict Management Training covers Mediation, Conflict Coaching skills training, Peer-to-Peer Resolution support training for student conflict and more.
London Mediation Service - CAOS is a Mediator and Conflict Coaching Organisation providing training in these skills and other conflict management services.
CAOS provides Family Mediation in London which includes conflict within families as well as for couples post-separation
CAOS provides university student complaints mediation - and complaints mediation skills training - for use alongside University Student Complaints procedures.
This page keeps you updated with any new web pages and changes to the CAOS Conflict Management website.
Parental conflict, if not resolved effectively, can be stressful for parents and children.CAOS provides communication + conflict management support for parents.
High-hedges mediation is available from CAOS for support in resolving difficulties between neighbours over such issues as overhanging branches, leylandii, boundary issues etc.
CAOS provides workplace conflict management training in themes such as 'Dealing with Difficult Behaviour', 'Managing Conflict in Teams' and many more, tailor-made courses for your organisation.
CAOS provides communication skills training to help individuals and groups interact more effectively and amicably. Are you or your team struggling with communication challenges? Give us a call on 020 3371 7507 for help!
Dealing with difficult behaviour training for helping professionals including charity workers, health professionals, voluntary workers, advice workers etc.
CAOS Conflict Management provides workshops on Managing Conflict in Teams to introduce Principles of Effective Communication and Conflict Resolution that support effective responses to team conflict.
Mediator Mentoring from Alan Sharland and CAOS Associates - drawing on over 20 years of mediation experience in a range of different fields of practise.
What are the differences between Conflict Coaching and Counselling - this page outlines some clear distinctions
Training in effective meeting skills and structures for management committees of community groups, businesses, project management groups etc.
Enter CAOTICA, the CAOS Conflict Management Blog for News, Views and Insights relating to Mediation, Conflict Coaching, Mindful Communication and other Creative Responses to Conflict.
Leadership Coaching for Conflict Management - How leaders can use professional and organisational conflict as a positive learning and development opportunity.
How to deal with allegations of bullying at work in a way that helps to re-establish and maintain working relationships. CAOS - London + South East England
This page describes the CAOS Conflict Management model of mediation and conflict coaching used by CAOS trained practitioners.
If you are looking for a CAOS-accredited Mediator, this page lists those who have trained in our model of mediation and who continue to review and develop their practice.
CAOS-Accredited Conflict Coach List. This page lists those who fulfil the requirements for maintaining their accredited status via regular review and improvement of their practice.
Student Group Work Conflict can arise when students are asked to work co-operatively on a project as part of their studies. This 2-day training course trains university staff in the skills of supporting Peer-to-Peer Resolution of student conflict.
London-based mediation consultancy CAOS Conflict Management provides services for organisations, community and family related issues.Mediation Organisation.
A no-blame culture - an approachthat is becoming more widely considered as a way of dealing with the consequences of personal or organisational mistakes and failures.