Contact CAOS Conflict Management on 020 3371 7507

Mediation, Conflict Coaching, Training and Creativity Coaching are available from CAOS Conflict Management via Zoom. 
---
About CAOS Conflict Management London, UK  
CAOS Conflict Management, based in London, UK, is led by Alan Sharland who has 24 years experience as a Mediator, Conflict Coach, Facilitator, Trainer and Consultant in Mediation and Conflict Management processes.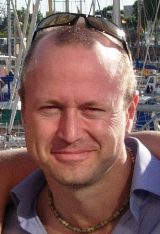 Alan has worked in a number of mediation organisations during this time including as:
Director of Hillingdon Community Mediation

Mediator of NHS Complaints for Lambeth, Southwark and Lewisham Health Authority,

Case Manager for Hackney Mediation Service and Camden Mediation Service.
He has provided mediation, conflict coaching and conflict management and communication skills training and teambuilding workshops for a large and diverse range of organisations including:
Brunel University

UCAS

University of Plymouth

University of East London

De Montfort University, Leicester

School of Oriental and African Studies (SOAS)

London Borough of Hillingdon

Bedford Borough Council

Dell Computers

Apollo Housing Group

Hillingdon Association of Voluntary Services

Hillingdon AIDS Response Trust

Harrow Samaritans

Broadacres Housing Association

Herts Young Homeless Group

The Bridge, Leicestershire

Association of Student Residential Accommodation (ASRA)

Salvation Army

......... and many others.
Alan has provided mediation in a range of different fields including:
Workplace disputes,

University Student complaints,

NHS Complaints,

Neighbour disputes,

Disability Discrimination disputes,

Special Educational Needs disagreements

Group Disputes

Family related difficulties
---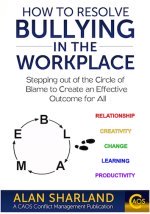 "Alan Sharland has written a vital book on bullying. His approach is the way forward. Instead of focusing on 'proving it', which takes us in the direction of investigations and hearings that go no where and only serve to exacerbate an already sensitive situation, he shows the way forward through direct communication and a focus on the behavior that is of concern." John Ford - HR Mediation Academy
Please click on the image above or the text below to purchase this book written by Alan Sharland, Director of CAOS Conflict Management: 
How to Resolve Bullying in the Workplace: Stepping out of the Circle of Blame to Create an Effective Outcome for All.
---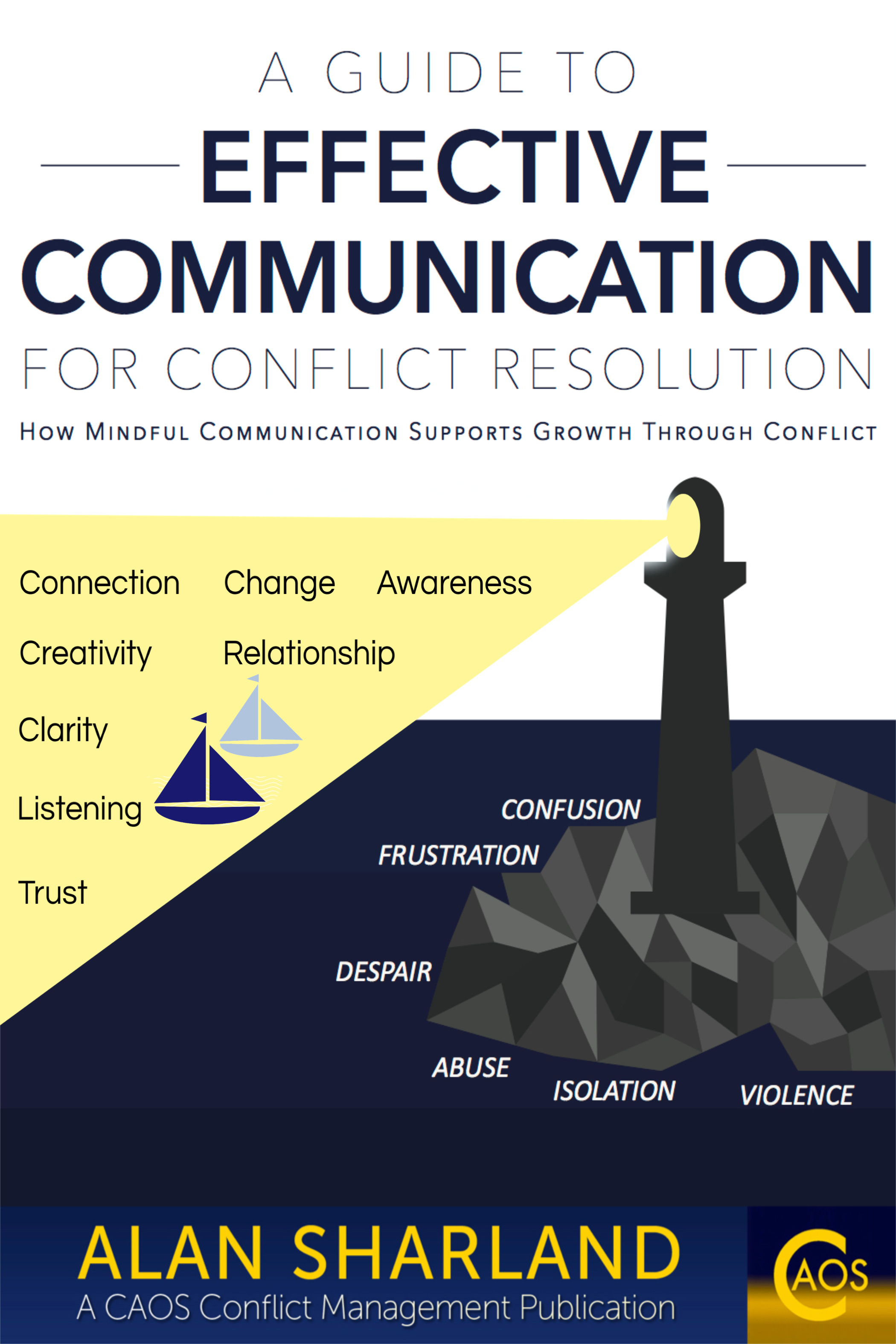 A Guide to Effective Communication for Conflict Resolution introduces the 9 Principles that are also described on this site to help the reader develop a 'mindfulness' in relation to their communication in a way that supports the resolution of conflict. In this book 
Alan shares his observations and learnings from working as a Mediator and Conflict Coach with regard to the ways that people become stuck in unresolved conflict but also how they go on to create more effective ways forward in their difficult situations. 
"I think you put together so well all the essential components of
conflict transformation in a way which people can relate to and
understand. A brilliant book and I will recommend it to everyone."  
Jo Berry  - BuildingBridgesForPeace.org
---
London-based but providing for all of UK
CAOS Conflict Management provides mediation and conflict coaching mainly in London and the South East but provides training throughout the UK.
CAOS is able to draw upon a number of Associate Mediators who are experienced professionals in the fields of mediation, conflict coaching, facilitation and training, all of whom have extensive experience of working in conflict management.
There are also CAOS Conflict Management Trained Mediation and Conflict Coaching Practitioners who have recently completed one of our 6-day Mediation Training Courses or 5-day Conflict Coaching Training Courses.
All CAOS recommended Mediators, Conflict Coaches and Trainers satisfy the strict criteria CAOS expects of the practitioners it employs or recommends to continually reflect on, improve and develop their skills and provide a professional level of conflict management support.
As you will see from the rest of this website and Alan's other website Communication and Conflict, that means a commitment to developing self awareness and humility in the presence of those experiencing unresolved conflict so that we support empowerment not disempowerment and promote capacity building, not dependence.
---
"Seeking to control or change others in a conflict is conflict suppression and conflict avoidance. It doesn't work.
Seeking to control or change ourselves in a conflict situation leads to conflict resolution. It does work.
Effective conflict resolution support enables people to find ways of controlling or changing themselves.
Ineffective support has an approach in which the practitioner intervenes in a way that implies he/she knows 'better' than those in conflict how to control or change themselves.
Hence, he/she tries to control, and to change them rather than support them in changing themselves." Alan Sharland - Communication and Conflict website


Here's a 1 hour webcast that Alan did for ASTD.org for their Community of Practice for Workforce Development called Conflict Management Skills and Practices for a More Engaged Workforce:

And here's a link to a guest blog post Alan wrote for the same site:
Conflict Management Tips for a More Engaged Workforce