Contact CAOS Conflict Management on 020 3371 7507

Mediation, Conflict Coaching, Training and Creativity Coaching are available from CAOS Conflict Management via Zoom. 
---
Mediator Mentoring for Mediation  Reflective Practice and for Business Development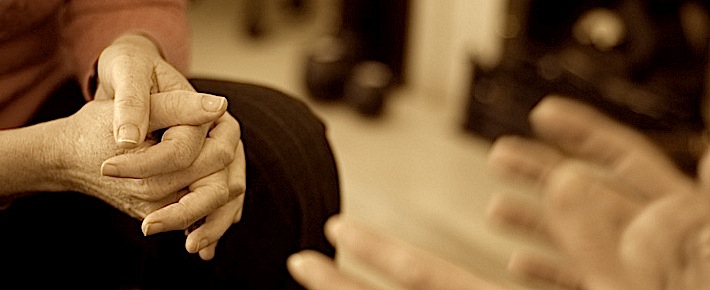 CAOS Conflict Management offers Mediator Mentoring for practice review and improvement and Business Development and Social Media and Internet Marketing mentoring for mediators wanting to enter into, or enhance their online presence in this growing area of business.
Contact us to arrange your first session!
We have always had a strong commitment to continuous review and learning amongst the CAOS Learning Community of Mediators and Conflict Coaches and so we can offer a simple, yet powerful approach to learning from casework experiences.
Mediators we have trained work in the fields of:
Homelessness mediation

Family Group Conferencing

Neighbour Mediation

Keyworker - Child in care mediation

Special Educational Needs Mediation

Workplace dispute mediation

Group dispute mediation

Student complaints mediation

University related mediation - such as student complaints, staff disputes, accommodation disputes

NHS Complaint Mediation

Conflict Coaching
...... and we are constantly developing new areas in which to provide mediation - because of its wide applicability and clear benefits.
Using this wide range of experiences to draw upon we provide ongoing support for groups of mediators or 1-to-1 Mentoring for mediators as described on this page.
---
A Sample Video from the CAOS Pivotshare Library of Support Videos:
To see more videos from the CAOS library visit this link.
---
Who will provide the Mediator Mentoring? 
Alan Sharland has mediated in many different areas of mediation over a period of 23 years including mediation of complaints (student complaints, NHS complaints, SEN disagreements), discrimination (disability) and relationship breakdown at work, within families and in the community (workplace disputes, neighbour disputes, community organisation group disputes). 
Alan has also established an independent community mediation service and been its Director for 11 years. He has substantially enhanced in-house provision of mediation by an NHS Health Authority. Additionally he has provided consultancy and training to enable Universities, community groups and local authorities to set up Mediation provision to assist with the resolution of various different types of dispute. 
CAOS Conflict Management also has Associates with a wide range of mediation experiences, and from a similar background to Alan, who will also be available as Mentors. 
A major challenge for any mediator is to resist the temptation to 'fix' situations they mediate in and trust that participants have the capacity to find their own answers to their situations. 
Mediator mentoring can help a mediator to recognise where they may be doing this and to explore different ways of responding in such situations that continue to support the empowerment of participants, and, in turn, make impasse in meetings far less likely as participants are not 'wedged in' by a mediator's attempts to push for a particular outcome. 
---
"I have found the support sessions with Alan to be invaluable.
As I work on a wide variety of cases, situations have arisen that I felt unsure about or that didn't turn out how I was expecting. Alan has been available to talk things through with. He embodies the principles and skills, asking open questions and listening in a way that allows me to question my assumptions and explore my perspectives on the issues I'm having. It's a relief! I always leave the support sessions feeling more confident in myself as a mediator, and clear on what I want to do differently. 
I hugely appreciate this support - so many courses leave you without any follow up once you've done their initial training." 
Jenny Owen
Mediator, Conflict Coach and Freelance Trainer
---
Mediator Mentoring for Mediation Business Development and Social Media and Internet Marketing
At CAOS Conflict Management, we are often approached by people who have trained as a mediator but who cannot get started working in this field. 
Common beliefs amongst newly trained mediators include: 
1. Joining a panel or association or other mediator group will give them credibility that leads to work. 
2. Searching for 'jobs in mediation' via search engines and online/offline publications will lead to work.
3. Going on a local court or local authority register of mediators will lead to work. 
4. Volunteering for a local community mediation service. 
5. Being 'accredited' will mean they get work while those who are not accredited will not. (See this blog post on this often misleading topic) 
Unfortunately, while all of the above may, on occasion, lead to work, they are very passive ways of seeking work in mediation and are always reliant on an 'outside body' to provide that work, and/or it uses up time that could be spent more actively creating work opportunities. Where work is provided, it is likely to be low paid or unpaid. 
Our Mediator Mentoring for Business Development will enable you to be more active and creative in your approach to generating work. 
Social Media and Internet Marketing Mentoring for Mediators
We also have a growing expertise in the use of social media and internet marketing to publicise our work and see this as entirely appropriate to the promotion and growth of mediation, and conflict coaching, as a 'social service'. Social media engages the public and, therefore, potential users of mediation, in a conversation about what it offers and its benefits. We are able to provide tips and training in the use of twitter, youtube, linked in and how to search-engine-optimise webpages for increased presence in searches on Google and other search engines. 
Alan Sharland has his own website which receives around 500 visits per day and his own twitter page with around 7500 followers and over 10,000 connections on linkedin. He also has his own YouTube Channel. 
Your own social media and internet marketing can be improved through greater awareness of how to optimise your twitter page or website or youtube videos to ensure they are found by potential clients. 
As a growing field of work, supported by Government initiatives, and being applied in an ever widening range of different types of dispute or difficulty, it is important that mediation practitioners seek to educate their customer base - which in the case of mediation could be anyone - in the thinking behind mediation, what its benefits are, what they can expect from a mediator - and what they can't. 
Social media and website search engine optimisation are powerful, and much cheaper ways of promoting what mediation involves and our mediator mentoring provision can help you with this. 
However, it is also important to recognise that these marketing outlets are not the only ways in which a mediator/conflict coach can generate work so it is important not to see even these approaches as 'essential'. If you are looking for business development mentoring rather than, or as well as mediation practice mentoring you can discuss the tailoring of your marketing to your preferences and your unique situation. 
Mediation Skills and Case Review Mentoring
However, you may be looking for mentoring entirely focused on your mediation practice and our Mentors will all have at least 12 years experience in mediation, and in a wide range of different fields of practice to draw upon to support you in this. But just as important as experience in our view is that we have a firm bedrock of Principles and Underlying Philosophies that inform our mediation practice that we use to support our review and improvement of our skills and to gain insights for future practise arising from the carrying out of our work. 
These Underlying Philosophies and Practical Principles will also form the bedrock of our mentoring so that it provides you with a clear and coherent framework in which to learn from your reflections on your experiences or to prepare you for upcoming cases you are involved in.
---
How much does Mediator Mentoring for Mediation Practice issues cost?

1 hour session: £75
1½ hour session: £100
2 hour session: £125
It is usually recommended that a mentoring session lasts at least 1½ hours but this is not fixed.
Payment is required at least 48hrs in advance of the session to confirm. 
(We give a reduction for CAOS Trained Mediators
To become a CAOS Trained Mediator please click here 

If you wish to become a CAOS trained Conflict Coach, please click here.
How is Mediator Mentoring Provided? 
We can meet with people 1-to-1 at a venue of their choice, within London, however this will incur additional charges for travel time/costs. 
We can provide mentoring via Skype or FaceTime or Zoom.
We can also attend a group mediator mentoring session for practice related issues and facilitate discussions centred around the group's mediation experiences and support group learning in relation to this. 
We regularly provide this for groups of mediators that we have trained, for example in Universities or local authorities or other groups, including our own regular support sessions for our Learning Communities of Mediators and Conflict Coaches who have trained with CAOS Conflict Management. 
If you would like to have mentoring from Alan Sharland or one of our experienced Associate Mediators, please contact us by email at this link or  call us on 020 3371 7507 to set the ball rolling.
---

Go from Mediator Mentoring to Home Page