Contact CAOS Conflict Management on 020 3371 7507
---
 London (UK) Mediation Training Course in the CAOS Model of Mediation
Become a Mediator!
Join our Mediation Training Course, held over 6 days in West London, and be trained by practising Mediators, all with over 20 years of experience. 
Our next Mediation Training Course has been arranged for: 
Next course:
19th - 21st September
and
26th - 28th September 2022

Training is held at Key House, 106, High Street, Yiewsley, Middlesex UB7 7BQ (within London Oyster zones in London Borough of Hillingdon).
All days are from 10.00am - 5.00pm and tea/coffee is available from 9.30am
---
How much does the CAOS Mediation Training Course cost? 
£1425 ( Public Sector organisations)

£1295 (charities/community groups)
£1225 (Individuals, paying for themselves) 
(Early booking discount of 10% on all bookings made before 31st July 2022) 
Bookings of 2 people from one organisation qualify for a 10% discount
Call us on 020 3371 7507 for more information about our next course or contact us via the form below: 
---
Why join a CAOS Mediation Training Course? 

We have been training people in this model of mediation for 21 years, enabling them to provide mediation in a wide range of dispute areas - see examples lower down the page of areas of application and organisations we have provided training for.

We use a practical, interactive, experiential approach to our training which means you are prepared to start practising on completion of the course.

No need to do 'observations' after the course in order to complete the training. We give substantial direct experience on the course itself. 

We use a reflective learning approach that sees mediation practice as a discipline requiring continuous review and improvement. 

We therefore provide post-course support to help you continue your mediation journey and to help you develop as a mediator. We don't train you and forget you, you become a member of our Learning Community of Mediators. 

Our mediation training course is significantly cheaper but not lower quality than the larger training organisations because we don't have so many overheads like marketing costs and other overheads.

Most of our trainees come to us via word of mouth recommendation. See comments from past trainees given lower down. 

You don't need 'prior qualifications' to train with us. We have trained people with every level of education to become effective, practising mediators. Mediation is not an academic topic, it is a person-centred, practical skill. 
---
This video goes through the many reasons people trained to be a mediator with CAOS Conflict Management and also the many benefits they didn't foresee that arose for them after doing the course.
It also looks at 'who' is the 'typical' mediator? What their background is, what their likely qualifications are and other aspects.
You may be surprised to hear the answer....
---
Some comments about our Mediation Training Course by past attendees:
"Although not a fan of role-plays normally, I found them the most useful part of the days. I also think being the mediation participants [in the role play] is important so you consider how that feels and reflect on them being in charge of it. I like the appreciation of the need to do 'gatherings' and regularly reflect" - Rebecca Ireland - Homelessness Adviser 
"It's been quite some time since I have engaged in face to face training. I thoroughly enjoyed it and appreciated the opportunity to go on what felt like an adventure into 'the land of mediation'. Thank you Alan!" Angela Coley - Family Group Conference Co-ordinator
"Thank you once again so much for your training that has deeply inspired me. I would say it's the best training I have ever had" Joachim Wauters - Management Consultant, Accenture
"The training wasn't what I was expecting.The nature of the work was presented in a pure way that changed my outlook on interpersonal relations. Alan is an amazing teacher and I would recommend his courses (even the ones I haven't done) to anyone looking to learn how to deal with conflict. 10/10"  Alex Brown - Family Contact Worker/Family Group Conference Co-ordinator...and now Mediator! 
"Was bloody excellent - as a Mediator Virgin I feel like I could follow a process, with practice, and mediate well!" - Lisa - Wyre Forest Nightstop and Mediation 
"I feel like this course is infiltrating into all aspects of my life right now! I'm currently really busy managing a team of students and I think I'm a better listener and a more empowering leader because of the course." - Joy Justice, who practises as a Mediator and Conflict Coach in the Leeds/Bradford area.
"This Mediation Training Course is good value for money. It is thorough and intensive, led by an experienced course leader who is also a trained and experienced teacher. Intense but enjoyable affording growth both personal and professional. Many insights gained are applicable in a variety of settings." - Sheila Maharaj - Social Worker 
"Surprisingly the role plays worked well for me. The reason I say surprisingly is that I don't particularly enjoy role-plays, however I found them very powerful and they gave me a real sense of mediation and how it should feel." - Jacqueline Allen - Manager - John Lewis Partnership 
"For me the financial outlay was a significant one in terms of my accessible funds, but it proved such excellent value for money that the benefits to me could be compared to 6 days holiday." - Christine Briggs, Family Group Conference Co-ordinator and Mediator
....and some post-course feedback from Cheryl Bamford at Roundabout Youth Housing Charity in Sheffield:
"Your training has really helped me to feel much more confident in my role and has absolutely made such a difference to how I practice. It's made my job so much easier and helped to take off the pressure I had put myself under. Without the training there is no way I would be facilitating joint meetings the way I do, with a new found confidence in knowing what I am doing. Results for clients are good and their feedback at the end of support has been fabulous." 

---
Mediation Training Course Accreditation?


Be aware of some 'cloudiness' on this issue which we hope our video and links below will help to make more clear. 
Please watch this video (5mins 30s) to see our view on accreditation in relation to our mediation training course...
....If, after watching the video above you'd like to read more about the topic of accreditation, or 'qualification' in the mediation world, see also these articles:
Click Here to get the 'low down' on this ambiguous issue in the mediation world. 

Alternatively, read this post on 'Mediation Accreditation - Red Herring, Rip Off or Real Sign of Quality?
And finally this very succinct article by Tammy Lenski, a prominent practitioner of mediation as well as author and trainer in the USA where the same 'ambiguities' arise as in the United Kingdom: 
You Say You're A Certified Mediator.  Says Who?
---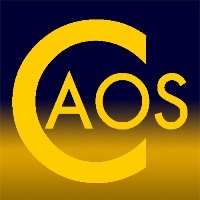 What is the CAOS Model of Mediation that you will learn on our mediation training course?
The CAOS Model that we introduce you to on our mediation training course was developed in the field of community mediation in the early 2000s which usually involved working with neighbours in dispute but also included mediation in areas such as workplace disputes, NHS complaints (complaints by patients about primary care practitioners), intra-family conflict, homelessness and others.
In such areas it would often be that the disputants did not wish to have a 'joint meeting'. In the field of neighbour mediation it is usually between 25% and 40% of cases that go to a joint meeting. But instead of this being seen as a 'failure', the CAOS model acknowledges the 'reality' of the situation and so mediators who use our approach also learn how to support people in the 'Initial Mediation Meeting', where we meet disputants individually, to consider how their situation could be resolved whether there is a joint meeting or not. This means our approach differs to many other approaches, particularly those outside of a community mediation context, in the following ways:
1. We don't see or treat the Joint Mediation Meeting as the 'holy grail'. Disputants decide for themselves whether they feel it would be right for them after having an informed discussion with the mediator(s) in their initial meeting. We don't try to 'sell' or 'persuade' them to have one, we trust and respect their capacity to decide that for themselves through having a discussion of what it involves and by answering any questions they may have about it. We see a 'no' to the joint meeting as valid and important as a 'yes' because it means the disputant has clearly assessed what it offers, how they feel about it, whether it is genuinely suitable for them and has made their decision on that basis. Some approaches to mediation see 'getting a joint meeting' a bit like a 'trophy' for the mediator when in fact, resolution can be supported without it being necessary. Interestingly we still find just as many disputants choose to have a joint meeting, even though we don't have to 'sell' it to them. But what we are clear about is that they have decided based on their own assessment and not on any 'promise' or 'hope' presented by the mediator. They understand what will be expected of them within the meeting and what they can expect of the mediators and the mediation process and they enter it on an 'adult-adult' basis as we describe it rather than a 'parent-child' basis.
2. Because we acknowledge and respect the possibility that one/both/all disputants may not wish to participate in a joint mediation meeting we explore with every disputant in their initial meeting what might be possible as a way forward whether they attend a joint meeting or not, either because they don't wish to or because the other person(s) don't wish to. This aspect of the CAOS model is one that differs significantly from most other models which usually see the initial meeting as only about 'rubber stamping' attendance at a joint meeting and so this opportunity to explore other ideas for resolution is lost. By helping a disputant think through this possibility it helps them to see that all does not 'depend' on a joint meeting and that there are likely to be many actions they can take to support themselves in their difficult situation as well as other possible ways of responding to it and those involved that could be more useful and beneficial. This means that ideas for resolution can occur that can be either taken forward independently of the mediation process or, if there is a joint meeting, the ideas can be brought to that meeting as proposals for ways forward, so it helps that meeting to 'hit the ground running' with some ideas already formulated. This approach maximises the impact of mediation at all stages of the process and doesn't place an almost 'desperate' dependence on the joint meeting occurring - for both mediators and disputants. 
3. Our approach means that resolution of the dispute is entirely client-led rather than system or practitioner-led. The disputants are supported in taking responsibility for their situation and for its outcomes and consequences. This means mediators don't step out of their role and try to 'fix' or 'advise' clients, which are practices more relevant to arbitration or consultancy than mediation. Sometimes mediators can be tempted to try to 'push' disputants into agreeing  or accepting things they are not comfortable with in order to get an 'outcome'. At CAOS we are very clear that whatever disputants decide as a way forward or even if they do not appear to have created one this is what is most important to them rather than our need for a 'trophy' at the end based on our own expectations of what they 'should' do in their dispute. Again, interestingly, disputants go on to create outcomes that work for them and do not express any sense they have been pushed into them. 
5. In order for mediators trained with CAOS to maintain that discipline of practice and not fall into 'rescuing' and 'fixing' our mediation training course is based on a set of Underlying Philosophies and Practical Principles which provide the benchmark for deciding how to practice and respond in any given aspect of the mediation process, including the external management of it rather than just within the meetings themselves. This means that mediation becomes an ongoing and ever improving discipline for the CAOS-trained mediator to develop rather than to simply attend a course and gain a certificate or accreditation and rarely review their foundational training again. We provide post-course support for any CAOS trainee (see below) who may want it but the reflective-practice approach of the CAOS model is used on the course so that it can easily be continued beyond training whether follow up support from CAOS is used or not.
6. Finally, it is out of this unique approach to mediation that the CAOS Model of Conflict Coaching was also developed. It is based on the same Principles and Underlying Philosophies of our mediation model that you will learn on our mediation training course. This was the first publicly available model of Conflict Coaching in the UK, introduced in the London area in 2008 by Hillingdon Community Mediation. Alan Sharland, now Director of CAOS Conflict Management, was Director of that organisation and, alongside other mediators, some of whom are now associates and trainers with CAOS, the conflict coaching service was offered to the population of London and the CAOS model of Conflict Coaching has continued to develop from there. If you would like to train as a Conflict Coach in the CAOS Model of that process, please click this link to find out when our next course is being held. 
Post-course Support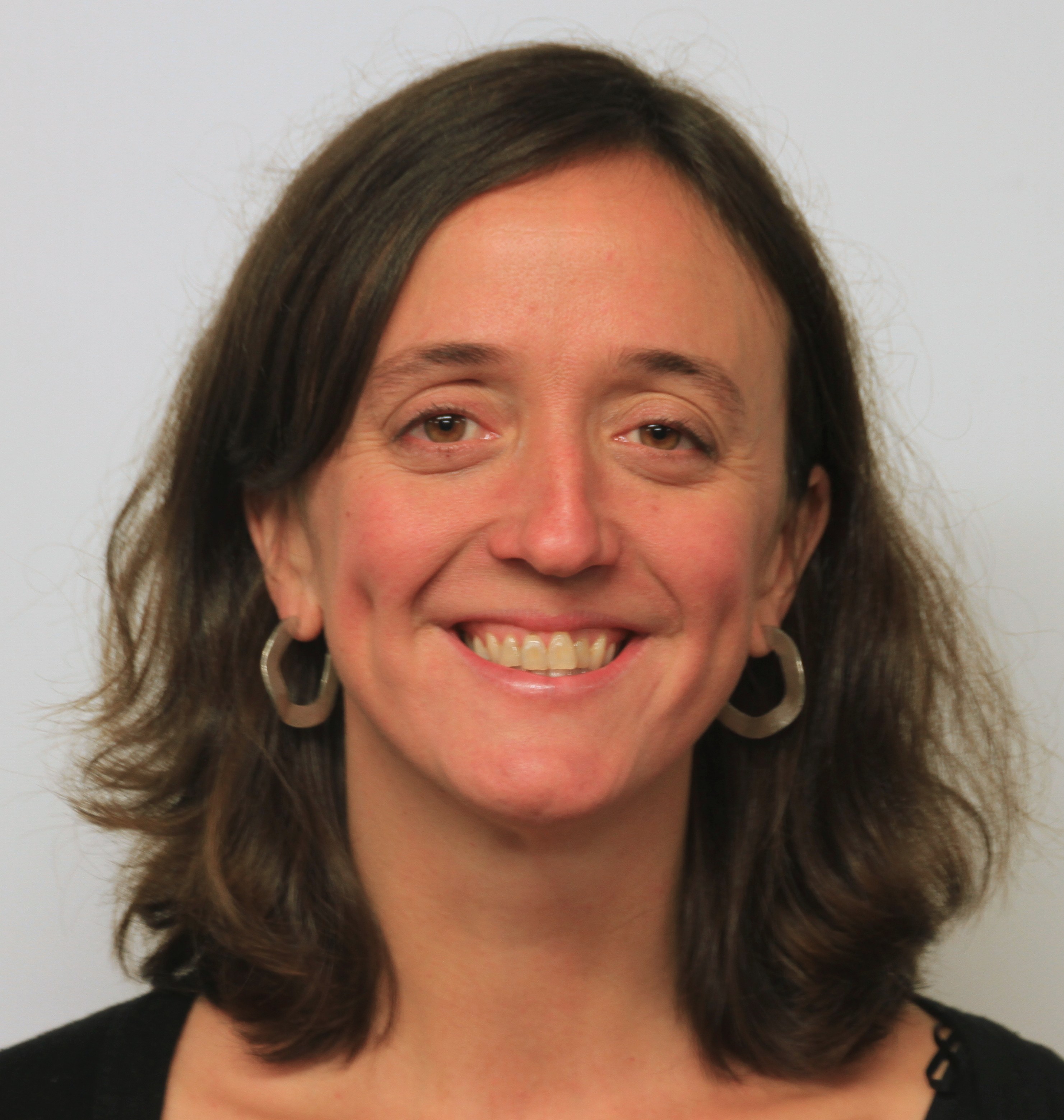 We provide post-course practice support for a low cost monthly subscription as well as a personal web page to refer clients to and publicise your practice. 

"I have found the support sessions with Alan to be invaluable. I left both courses (conflict coaching and mediation) confident in my ability to practise the skills and principles. 
However as I work a wide variety of cases, situations have arisen that I felt unsure about or that didn't turn out how I was expecting. Alan has been available to talk things through with. He embodies the principles and skills, asking open questions and listening in a way that allows me to question my assumptions and explore my perspectives on the issues I'm having. It's a relief! I always leave the support sessions feeling more confident in myself as a mediator, and clear on what I want to do differently. 
I hugely appreciate this support - so many courses leave you without any follow up once you've done their initial training. I've also gained several new clients through the space I have on the CAOS website. Thank you!"
Jenny Owen
Mediator, Conflict Coach and Freelance Trainer, Co-ordinator of University College London Hospital Mediation Service (May 2022). 
After training  you can join our Learning Community of Mediators and continue to develop your practice with the support of CAOS Conflict Management. 
Our mediation training course is commissioned by Local Authorities, Universities and Community groups for direct practical application. 
These organisations have to be very careful about getting value for money, so you can be sure our course is good value and good quality - check out our testimonials below and in the right column to see what participants have said.
---
Our mediation training course is practice-focused and experiential involving role-play, individual, pair and group work, and discussion. 
You will start to practise the skills of being a mediator from Day 2 of the course and will then continue to practise and improve as the course progresses.
Unlike many other courses where direct practice is not introduced until much later on the course, thus requiring trainees to arrange their own 'observations' and 'assessments' beyond the course (often at further cost), the CAOS course gives continuous practice throughout so that you are ready to start practising immediately after the course is over.
We know this is so as many of our trainees go straight into a mediator role subsequent to their training and go on to provide it successfully both within a range of organisations and as individual freelance mediators. 
We embed a reflective-practice approach into our training and support trainees in using this so that they have a continuous practice development tool for use beyond the course when they start to take on cases. 
Our mediation training course has enabled trainees to go on to apply the skills learned on the course in a wide range of contexts including: 
Workplace disputes

Complaints (For example NHS complaints and University student complaints) 

Neighbour disputes

Homelessness disputes

Family disputes

Disputes in schools 

Disputes between service users and professionals, for example in a social-work context

Group disputes

Prior to family group conferences

Difficulties between couples and post-divorce between ex-partners over parenting 

....... and other issues
---
Why is the CAOS Mediation Training Course different? 
Here is a 3-Video Series on youtube about Mediation created by Alan Sharland, Director of CAOS Conflict Management: 
---
Some more comments from attendees at our Mediation Training Course:
"I approached Mediation training with ambivalent feelings – I have often found staff development training .... to be of limited use, however I hoped that this time things would be different. It was; this six day course was a revelation. On the first day I came to appreciate how far-reaching a mediator's approach to dealing with conflict could be." - Dr Mary Richards, Brunel University
"I thoroughly enjoyed this course - Thanks!"- Adeyinka Adeduntan, School HR Manager, Swanlea School, Whitechapel
"The whole course was fantastic - who knew I would enjoy role play so much!...It was a wonderful experience being on training that was delivered by such knowledgeable, approachable and experienced trainers." Molly Boggis - The Bridge Housing Services, Charnwood, Leics. 
"An excellently constructed course provided competently in a friendly and accessible manner" Brian Rooney
"Thank you for sharing your knowledge, this was a very inspiring course." Angie Lilley, Open Door Thurrock
"Thank you - very valuable" Chris Laing, Open Door Thurrock
"The two 3-day sessions were well balanced and the cumulative effect worked really well. There was a real sense of building up knowledge supported by relevant practical experience. I even really enjoyed…..the (aforehere-dreaded) role plays" - Sharon Hunt, Lawyer

"The small number of us helped enormously - sufficient for stimulation but small enough to feel individually recognised" Pamela Morgan
"Brilliant reasonably priced course where you learn a lot about about the mediation process in a short space of time. I would fully recommend this to anybody interested in becoming a mediator. Alan is a great tutor!" Adrian Foulkes - Milwyn Jenkins and Jenkins Solicitors, Llanidloes
"TO WHOM IT MAY CONCERN I would have no hesitation in recommending The Mediation Skills Training delivered by CAOS. The Director Alan Sharland trained me to be a Mediator as part of the Brunel University Mediation Service. I found the whole experience of my training to be both appropriate and effective." Peter J Eldrid, Deputy Head of Brunel University Counselling Service
"The ethos has been creeping into my support role practice and has enhanced my ability to listen, not judge and to help the person I am supporting find their own route to success. I am finding this very rewarding when I have the response of a smile and a thank you when they suddenly realise they can fix things and retake control for themselves. They are leaving with a new viewpoint and are not as stressed and wound up as when I first meet them. Thank you for giving me new edge. When they are thanking me in some way they are thanking you too." Zoe Wate - Bullying and Harassment Support Worker, Plymouth University
"Thank you for a wonderful mediation training course that left me totally motivated and exhausted from all the learning. Its been a long time since I've been made to think and question myself to that level." SP - Bedford Borough Council
---
If you would you like to be trained in the CAOS Conflict Management approach to mediation:
We provide more than a Practitioner's Certificate at the end of the course, we also provide support beyond the course via monthly, low cost opportunities to continually review and improve your practice as a member of our Learning Community of Mediators

Our Mediation Training Course has been provided for the last 20 years to hundreds of staff at Universities, Local Authorities, Community organisations and to Community Mediation services, as well as for individuals, to enable them to practise as Mediators

.
---
The Other Features of the CAOS Conflict Management Mediation Training Course:
Call us on 020 3371 7507 if you are interested.

Payment by instalments easily arranged.

Discounts start at 10% on bookings of 2 or more places.

You will be ready to start practising as a mediator immediately after completing our mediation training course though of course we recognise you may feel some early hesitancy.

We offer support before and after the course to help you develop your Mediation practice and business and your ideas for how you want to use mediation.

Following full attendance on the CAOS mediation training course you will receive the CAOS Conflict Management Mediation Practitioner's Certificate.

Training group sizes are a maximum of 8 to ensure focused attention on trainees' needs for learning.

Our Mediation Training Course has been developed out of 24 years of mediation experience, to enable practical application of the skills learned in a wide range of dispute resolution situations including the workplace, the family, communities, within organisations, complaints work etc.

We have an ever-growing Learning Community of CAOS-trained Mediators with whom you can meet and discuss cases and experiences in order to learn and develop your mediation practice. We hold monthly meetings for this to happen, via Skype or other online facility and in person at different venues, and charge a very reasonable rate to attend.
---
What is the CAOS Conflict Management approach to mediation?
What do I learn that's different?
We are offering a mediation training course in our unique approach to mediation.
The CAOS approach does not rely on those involved in a dispute agreeing to a face-to-face or 'joint' meeting before it can assist them in resolving their difficulty. It happens or it doesn't. Our approach to mediation can assist disputants whatever their level of involvement in the process.
(Please note, we don't mean that we use Shuttle Mediation)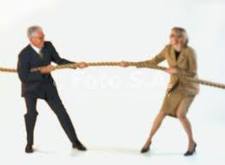 Pleeeease come to the Joint Mediation Meeting!
Many mediators become disillusioned with mediation when they find they cannot 'get the parties to a joint meeting'.
Our mediation training course provides trainees with:
The skills to facilitate the creative thinking of any party or parties they work with, whether individually or in a face-to-face meeting, such that new, more effective ways of responding to their dispute can be created.

A recognition that 'successful mediation' or 'resolution' of a dispute is not dependent on the parties meeting in the presence of a mediator.

The learning that the CAOS approach to mediation is fundamentally about supporting the empowerment of individuals to create their own, more effective ways of responding to their difficulties.
If you choose to join us, some of the skills you will enhance on the course include:
Questioning Skills to support the creativity of disputants while maintaining impartiality as the Mediator
Recognising and managing your own assumptions
Recognising and managing your 'Rescuer' which undermines your effectiveness as a mediator.
A simple but powerful approach to reflective learning to help you continuously develop and improve your mediation practice beyond the training course.
We have learned from experience that a face-to-face or joint meeting was an optional, not an essential, aspect of what mediation can offer and still it can support resolution.
Where a face-to-face or joint meeting does not occur, the mediators can still support individuals in finding self-supporting ways of responding to their dispute, which can, in itself lead to a resolution of their situation. Our model of mediation enables the support of participants in the process in creating more effective and satisfactory ways forward from their difficulty whether a joint meeting takes place with the other person(s) or not.
---
Are you interested in learning the CAOS approach to mediation?
CAOS Conflict Management offers more than just the mediation training course.
We can also help you plan your Mediation practice before the training and help you market it and set up the necessary systems beyond the training if you want help with this.
Click here to find out more about what we offer.(Opens new page)
---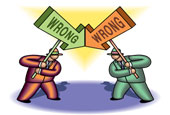 "It only takes one person to end a war, and you're the one. What a perfect set up!" - Byron Katie
Many disputes become 'stuck' because there is a continual expectation for the other person involved in the dispute to 'change'.
This dependency situation can become chronic if the party or parties affected by the situation make another person's 'changing' the only option for resolution.
Taking such a perspective disempowers the individual as it leads to a belief that the only option for resolution to occur lies outside of themselves, implying they are somehow 'irrelevant' to its resolution and powerless to change their situation. When both parties to a dispute adopt this view there is an inevitable stagnation in the relationship and little chance of them creating a way forward because they are both expecting the other person to change rather than create changes that work for them whether the other person changes or not.
And Mediators themselves can become 'stuck' when they want to 'get' parties to a joint meeting but they don't want to go.
Mediation training can often focus more on ways of 'getting the parties to a joint meeting' than on simply supporting any disputant in finding more effective ways of responding, whether in a joint meeting or individually.
It doesn't have to matter.
If a mediator adopts an approach where it does matter, it can render them as powerless and frustrated in their own practice as the disputants are in their conflict.
The CAOS Mediation Training Course trains you in the CAOS approach which allows all interactions made with a party experiencing conflict to become an opportunity to support them in creating more effective ways of responding to their dispute, whether on the telephone, or at an individual meeting with the party, or in a face-to-face meeting between all the parties in dispute.
If our Mediation Training Course sounds interesting to you, please CONTACT CAOS to register your interest.


The CAOS approach to mediation has been developed by Alan Sharland, Director of CAOS Conflict Management over the last 20 years through mediation practice and management of organisations working in Community Mediation, mainly in the field of neighbour disputes but also in other areas such as Workplace mediation, University Student Complaints mediation, Group mediation, National Health Service Complaints mediation, Mediation of complaints relating to disability provision and others such as Family conflict mediation.
Mediation, as we understand it, supports the empowerment of individuals to create more effective ways of dealing with their difficult situations.
If we make it a 'requirement' that those involved meet face-to-face in a meeting facilitated by us, before we say we can assist them, then we are at risk of failing in our aim of supporting empowerment, as we are implying that participants have to 'depend' on us to be able to resolve their dispute.
But of course there may be many other ways in which they would rather work their way through their dispute towards resolution, none of which may require our presence.
The CAOS Mediation Training Course trains mediators in an approach which acknowledges this.
Please note: Our Mediation Training Course does not involve Shuttle Mediation which we do not practise as an approach to mediation.
The trainers were extremely well organised and each day there was a careful balance of activities which progressively built on the previous session's work. The sessions varied, but they were characterised by intensity, warmth and at times, a good deal of laughter. 
This was not an easy course; the challenges involved in working outside one's usual mode of operation were considerable, but the upbeat attitude of the trainers and the calm and supportive atmosphere they created meant that I was free to work outside my comfort zone in developing an approach to assisting others deal with their own situations. 
In addition, I was also able to make discoveries about my own attitude to conflict. While my primary goal in undertaking this training was to gain the credentials to be a university mediator, the impact this training has had on other aspects of my professional and personal life have been huge. Conflict is inevitable, it is something we encounter regularly, if not every day. I have often wished I had better strategies for dealing with situations of conflict even when this conflict might be considered relatively minor. 
I highly recommend mediation training to anyone who wishes to gain an insight into conflict and ways of enabling individuals in situations of conflict find meaningful resolution for themselves. In the process, you might just find your own approaches to dealing with personal and professional conflict are re-evaluated and consequently enhanced. 
Dr Mary Richards - Vice-Dean for Education, Brunel University
Return from CAOS Mediation Training Course to Home page