Contact CAOS Conflict Management on 020 3371 7507
---
Workplace Mediation Training to Establish In-House Mediation For
Your Organisation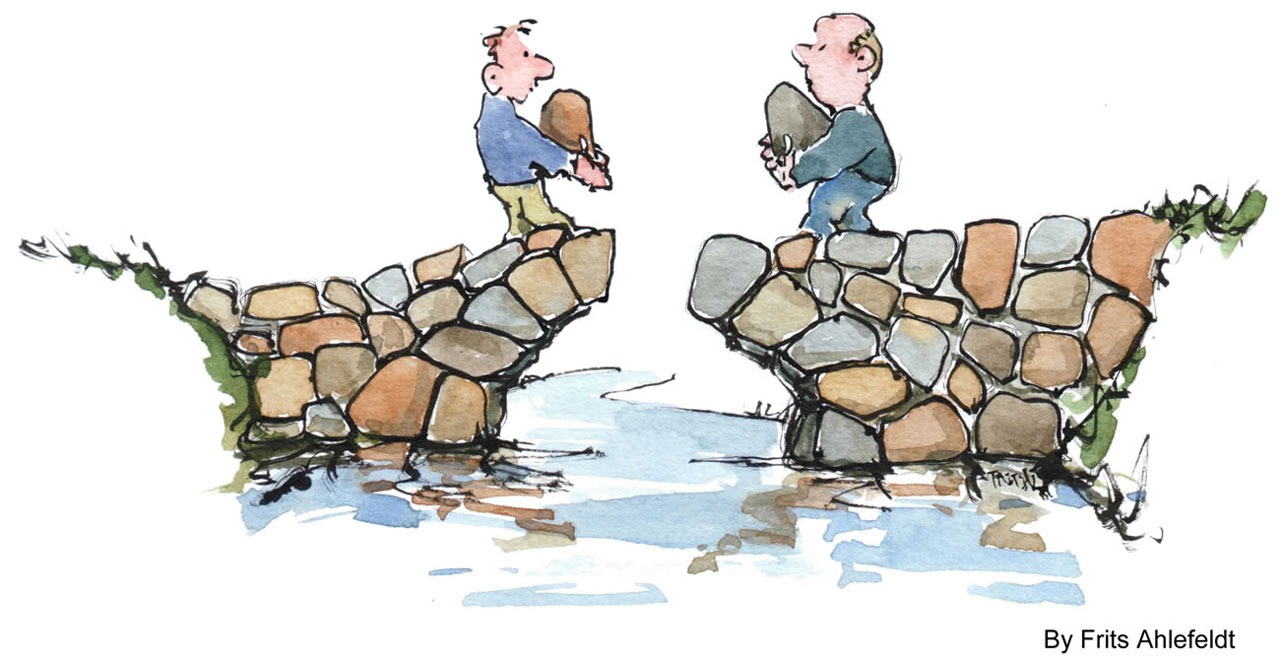 Workplace Mediation Training from CAOS Conflict Management can help you establish an in-house mediation service. We can help your organisation avoid the pitfalls, and overcome the challenges of introducing this process, which is increasingly and effectively being used to resolve conflict within organisations.
---
Are you an individual looking for Mediation Skills Training to apply in workplaces? Click here to find out about our next course, held in London.
---
The Government is keen to encourage the use of mediation by employers to help resolve workplace disputes before they escalate to the extent that they lead to Employment Tribunals. Organisations may wish to use external mediators or develop their own in-house provision. CAOS Conflict Management can help with both.

Organisations are more likely to develop their own in-house provision the larger the organisation and this is also more possible because it makes it less likely that staff working as mediators will know the staff they provide mediation for. Smaller organisations may simply wish to buy in mediation when the need arises.
Click Here for a link to an article in the Guardian newspaper website on 22nd March 2012 about the many benefits and the growing popularity of the use of mediation in the workplace.
CAOS Conflict Management provides: 
Initial consultation to help you create your mediation service model, tailored to the needs of your organisation

An established, practical and effective mediation skills training course

Support and advice for the recruitment of internal mediators

Consultancy and training support to enable the integration of mediation into your organisation's present procedures.

A vast level of experience of how to appropriately manage a functioning, effective mediation service

Support for mediators beyond their training to maintain effectiveness and provide personal development opportunities.
We have particular experience of working with Universities to set up mediation services but we have also established and managed stand-alone mediation and conflict management organisations from scratch.
How much does Workplace Mediation Training cost?
Exclusive of travel and accommodation costs, our prices are as follows:
Daily rate for consultancy - £1000
Mediation Skills Training Course (6 days)
- up to 4 participants - £6000
- up to 8 participants - £9000
- up to 12 participants - £12,000
Mediation Awareness Training for organisation staff to support integration of mediation into your organisation - £800 per day.
As an example of our input, we have enabled the successful implementation of in-house mediation in Brunel University and been asked back to Brunel to help set up a pioneering Conflict Coaching service, as well as provide Conflict Management training for staff.
If you would like to have workplace mediation training in order to set up a mediation service in your organisation, please contact us on:
020 3371 7507