Contact CAOS Conflict Management on 020 3371 7507
---
Alternative Dispute Resolution (ADR) Services from
CAOS Conflict Management
We provide alternative dispute resolution (ADR) services in the form of:
Mediation - our Director and Associates have between 16 and 24 years of experience in providing mediation to a very wide range of clients in a wide range of fields of dispute.
Conflict Coaching - We have a small team of experienced Conflict Coaches who provide this pioneering new approach to supporting the resolution of conflict in any area of human interaction via 1-to-1 work with individuals involved in difficult situations .
Conflict Management Training - We provide a range of training and consultancy options for organisations from in-house mediation training to training of individuals in mediation skills, conflict coaching skills as well as training groups in 'Managing Conflict in Teams, 'Dealing with Difficult Situations', 'Committee Skills Training' and many others.
All of our training, conflict coaching and mediation practices are informed by the CAOS Underlying Philosophies and Practical Principles of Communication originally described on the Communication and Conflict website.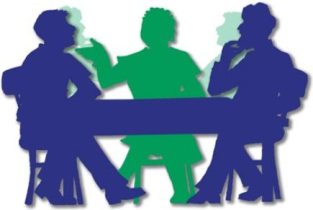 Mediation
We have provided mediation for the NHS, Universities, Local Authorities, Businesses, Community Groups, Charities and individuals. This may be in disputes such as :
Complaints made by patients about Primary Health Practitioners such as Doctors and Dentists,
Group disputes in Universities such as where a cultural group may feel their culture is not being acknowledged and provided for within the university in some way,
Neighbour disputes, where a resident may have difficulties with their neighbour over issues such as noise, parking, pets behaviour, high hedges, boundaries etc.
Workplace disputes where two colleagues may have considered starting or have even started to become involved in Grievance procedures about each other and decide that they'd like a less formal way of resolving their differences once they realise the level of stress Grievance procedures can lead to and the time and distraction they can cause from their normal work activities.
Special Educational Needs disputes where parents believe their child with special educational needs is not having them met by the school they attend or that the local authority is not ensuring they are being met
Community Group disputes where staff/volunteers/Management Committee members have had a communication or working relationship difficulty
....and many others.....
This approach to alternative dispute resolution provides a confidential 'safe space' for those involved to talk through the difficulties they are having with a well trained, experienced mediator individually at first to explore whether there may be more effective ways of responding to the situation that supports themselves and supports resolution of the difficulty. This may then involve a 'Joint Mediation Meeting' with the other(s) with whom they have a dispute to enable both / all to work co-operatively in the confidential environment of a mediation to create a better way forward in the situation.
The mediator is not an 'authority' who decides what the outcome should be, they are a skilled facilitator who supports constructive, effective communication to occur and they also use a particular approach to questioning that supports creative thinking by those involved such that they are able to consider and create new ways of dealing with their situation in future.
This form of alternative dispute resolution is often described as 'non-adversarial' and 'co-operative' as it supports those who have previously been in dispute to move away from 'winning against' the other person in the situation and towards 'winning with' the other person in that both participants are supported in creating an outcome that works for them. Contrary to many beliefs about this, a mutually satisfactory outcome from such disputes is often possible when the focus of energy devoted to the situation is towards mutual listening and shared creativity.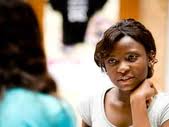 Conflict Coaching
We have worked with individuals involved in a wide range of relationship difficulties - for example:
In the workplace - we have worked with Senior Managers experiencing difficulties with peers with whom they are managing multi-million pound projects
Men who have had difficult relationships with ex-partners over access to children post separation
Individuals concerned about going into meetings where they are unsure about how to communicate effectively and respond to potential or expected conflict
Parents of children who are struggling to maintain good relationships with their children, particularly around the latter teenage years as their children want to develop greater independence
People who feel they are being bullied and who wish to improve how they are responding to that experience
....and many others....
This approach to alternative dispute resolution (ADR) has only emerged during the last decade and the CAOS Model of Conflict Coaching was developed via a pilot project in 2008 when the present Associates at CAOS worked for a community mediation service in West London. Click this link - What is Conflict Coaching? - to find out more about the development of this project and the model we use at CAOS Conflict Management.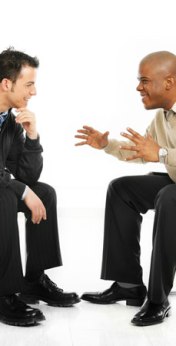 Conflict Management Training
We provide Conflict Management Training based on our experience in the above alternative dispute resolution practises.
As practitioners in this field we are able to observe common behaviours, beliefs and communication practises that are either supportive of the resolution of conflict or serve to escalate its destructiveness and so we use these observations to inform the conflict management training we provide in a range of different areas.
Our training is always bespoke and so we consult with those wanting to receive it to find out more about the difficulties they are experiencing and what in particular they are finding challenging so that we can create training that meets those needs. However, common themes for the training requested include:
Managing Conflict in Teams
Committee Skills training or 'Meeting Skills' Training
Dealing with Difficult Behaviour
Effective Communication Skills
Click Conflict Management Training for links to further information about our training.
Other forms of Alternative Dispute Resolution, sometimes called 'Appropriate' dispute resolution include:
Adjudication

Arbitration

Ombudsmen
However these are adversarial processes meaning that someone other than those directly involved will propose or sometimes impose a 'solution' to the dispute and so the disputants will strive to persuade the relevant third party (Adjudicator, Arbitrator, Ombuds) of the 'rightness' of their position and the 'wrongness' of the other's position.
While there are clearly appropriate uses of these processes they are not ones which we provide at CAOS Conflict Management.
If you would like to contact us at CAOS Conflict Management to discuss using one of our alternative dispute resolution (ADR) services, please call us on:
020 3371 7507
Alternatively, click on the link below to go to our online enquiry form......


Go from Alternative Dispute Resolution (ADR) page to Enquiry Page