The CAOS Mediation Training Course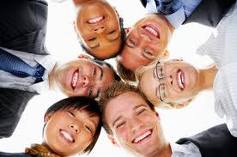 Join our practise-focused 6-day Mediation Training Course, and be trained by practising Mediators, all with over 12 years experience.
Afterwards you can join our Learning Community of Mediators and continue to develop your practise with the support of CAOS Conflict Management.

Our mediation training course is commissioned by Local Authorities, Universities and Community groups for direct practical application.
These organisations have to be very careful about getting value for money, so you can be sure our course is good value and good quality - check out our testimonials below and in the right column to see what participants have said.
Our next course has been arranged for:
5th-7th July and 19th-21st July 2013 at Key House, 106, High Street, Yiewsley, Middlesex, UB7 7BQ.
All days are from 10.00am - 5.00pm and tea/coffee is available from 9.40am
For further information, please call us on 020 3371 7507.
You will receive training that introduces you to a practical model of mediation used regularly within organisations and with individuals:
"TO WHOM IT MAY CONCERN I would have no hesitation in recommending The Mediation Skills Training delivered by CAOS. The Director Alan Sharland trained me to be a Mediator as part of the Brunel University Mediation Service. I found the whole experience of my training to be both appropriate and effective.
Yours faithfully
Peter J Eldrid Deputy Head of Brunel University Counselling Service"
"The ethos has been creeping into my support role practise and has enhanced my ability to listen, not judge and to help the person I am supporting find their own route to success. I am finding this very rewarding when I have the response of a smile and a thank you when they suddenly realise they can fix things and retake control for themselves. They are leaving with a new viewpoint and are not as stressed and wound up as when I first meet them. Thank you for giving me new edge. When they are thanking me in some way they are thanking you too."
Zoe Wate - Bullying and Harassment Support Worker, Plymouth University

---
Mediation Accreditation? Click Here to get the 'low down' on this ambiguous issue in the mediation world.

---
---
At CAOS Conflict Management, we don't want to "train you and leave you", we want to help you develop into an effective, practising Mediator and support you in this beyond the training course. Read further down this page to see how we do this.
---
Some comments from past trainees - (see also comments in the column to the right):
"I feel like this course is infiltrating into all aspects of my life right now! I'm currently really busy managing a team of students and I think I'm a better listener and a more empowering leader because of the course." - Rebecca Howard who attended our February 2012 Mediation Training Course
"Just a quick update, everythings going really well. I've got 16 open cases at the minute, and on average have two appointments a day!" - Chantelle Bramley who attended our February 2012 Mediation Training Course

Video music:'Waking the Spirits' by Bob Holroyd, from his album Stages.
---
If you would you like to be trained in the CAOS Conflict Management approach to mediation:
We provide more than a Practitioners Certificate at the end of the course, we also provide support beyond the course via monthly, low cost opportunities to continually review and improve your practise as a member of our Learning Community of Mediators
Our training has been provided for the last 12 years to over 300 staff at Universities, Local Authorities, Community organisations and to Community Mediation services to enable them to practise as Mediators.
We can also provide support in setting up your Mediation Practice and marketing it, in whatever field(s) you want to provide it.
"I approached Mediation training with ambivalent feelings – I have often found staff development training .... to be of limited use, however I hoped that this time things would be different. It was; this six day course was a revelation. On the first day I came to appreciate how far-reaching a mediator's approach to dealing with conflict could be." Dr Mary Richards, Brunel University
"Thank you for a wonderful mediation training course that left me totally motivated and exhausted from all the learning. Its been a long time since I've been made to think and question myself to that level." SP - Bedford Borough Council
---
The Cost and Other Features of the Mediation Training Course
Cost of attendance on the course: £1099:

Click here for payment details

Call us on 020 3371 7507 if you are interested.
Payment by instalments easily arranged but will incur a 10% additional cost.
Discounts start at 10% on bookings of 2 or more places.
You will be ready to start mediating immediately after the course.
We offer support before and after the course to help you develop your Mediation practise and business and your ideas for how you want to use mediation. This includes helping you to find cases via are Free/Low Cost Mediation offer page.
Following full attendance on the course you will receive the CAOS Conflict Management Mediation Practitioner's Certificate.
Training group sizes are a maximum of 8 to ensure focused attention on trainees' needs for learning.

Our Mediation Training Course has been developed out of 18 years of mediation experience, to enable practical application of the skills learned in a wide range of dispute resolution situations including the workplace, the family, within organisations, complaints etc.
Looking for accreditation? Click here for our 'take' on this sometimes confusing topic.
We have an ever-growing Learning Community of CAOS trained Mediators with whom you can meet and discuss cases and experiences in order to learn and develop your mediation practise. We hold monthly meetings for this to happen and charge very little to attend.
---
What is the CAOS Conflict Management approach to mediation?
What do I learn that's different?
We are offering a mediation training course in our unique approach to mediation.
The CAOS approach does not rely on those involved in a dispute agreeing to a face-to-face or 'joint' meeting before it can assist them in resolving their difficulty. It happens or it doesn't. Our approach to mediation can assist disputants whatever their level of involvement in the process.
(Please note, we don't mean that we use Shuttle Mediation)

Many mediators become disillusioned with mediation when they find they cannot 'get the parties to a joint meeting'.
Our mediation training course provides trainees with:
The skills to facilitate the creative thinking of any party or parties they work with, whether individually or in a face-to-face meeting, such that new, more effective ways of responding to their dispute can be created.
A recognition that 'successful mediation' or 'resolution' of a dispute is not dependent on the parties meeting in the presence of a mediator.
The learning that the CAOS approach to mediation is fundamentally about supporting the empowerment of individuals to create their own, more effective ways of responding to their difficulties.
If you choose to join us, some of the Skills you will enhance on the course include:
Creative Questioning Skills to support the creativity of disputants
Recognising and managing your own assumptions
Recognising and managing your 'Rescuer' which undermines your effectiveness as a mediator.
A simple but powerful approach to continuous, reflective learning to develop your mediation practise beyond the training course.
We have learned from experience that a face-to-face or joint meeting was an optional, not an essential, aspect of what mediation can offer and still it can support resolution.
Where a face-to-face or joint meeting does not occur, the mediators can still support individuals in finding self-supporting ways of responding to their dispute, which can, in itself lead to a resolution of their situation.
---
Are you interested in learning the CAOS approach to mediation?
CAOS Conflict Management offers more than just the mediation training course.
We can also help you plan your Mediation practice before the training and help you market it and set up the necessary systems beyond the training if you want help with this.
Click here to find out more about what we offer.(Opens new page)
---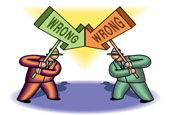 "It only takes one person to end a war, and you're the one. What a perfect set up!" - Byron Katie
Many disputes become 'stuck' because there is a continual expectation for the other person involved in the dispute to change.
This dependency situation can become chronic if the party or parties affected by the situation make this the only option for resolution.
Taking such a perspective disempowers the individual as it leads to a belief that the only option for resolution to occur lies outside of themselves, implying they are somehow 'irrelevant' to its resolution. When both parties to a dispute adopt this view there is an inevitable impasse.
But Mediators themselves can become 'stuck' when they want to 'get' parties to a joint meeting and they don't want to go.
Mediation training can often focus more on ways of 'getting the parties to a joint meeting' than on simply supporting any disputant in finding more effective ways of responding, whether in a joint meeting or individually.
It doesn't have to matter.
If a mediator adopts an approach where it does matter, it can render them as powerless and frustrated in their own practise as the disputants are in their conflict.
The CAOS Mediation Training Course trains you in the CAOS approach which allows all contacts made with a party experiencing conflict to become an opportunity for them to create more effective ways of responding to their dispute, whether on the telephone, or at an individual meeting with the party, or in a face-to-face meeting between all the parties in dispute.
If our Mediation Training Course sounds interesting to you, please CONTACT CAOS to register your interest.


The CAOS approach to mediation has been developed by Alan Sharland, Director of CAOS Conflict Management over the last 17 years through practice and management of organisations working in Community Mediation, mainly in the field of neighbour disputes but also in other areas such as Workplace mediation, University Student Complaints mediation, Group mediation, National Health Service Complaints mediation, Mediation of complaints relating to disability provision and others such as Family conflict mediation.
Mediation, as we understand it, supports the empowerment of individuals to create more effective ways of dealing with their difficult situations.
If we make it a 'requirement' that those involved meet face-to-face in a meeting facilitated by us, before we say we can assist them, then we are at risk of failing in our aim of supporting empowerment, as we are implying that participants have to 'depend' on us to be able to resolve their dispute.
But of course there may be many other ways in which they would rather work their way through their dispute towards resolution, none of which may require our presence.
The CAOS Mediation Training Course trains mediators in an approach which acknowledges this.
Please note: Our Mediation Training Course does not involve Shuttle Mediation which we do not practice as an approach to mediation.
A Testimonial from one of our recent mediation training courses
The trainers were extremely well organised and each day there was a careful balance of activities which progressively built on the previous session's work. The sessions varied, but they were characterised by intensity, warmth and at times, a good deal of laughter.
This was not an easy course; the challenges involved in working outside one's usual mode of operation were considerable, but the upbeat attitude of the trainers and the calm and supportive atmosphere they created meant that I was free to work outside my comfort zone in developing an approach to assisting others deal with their own situations.
In addition, I was also able to make discoveries about my own attitude to conflict. While my primary goal in undertaking this training was to gain the credentials to be a university mediator, the impact this training has had on other aspects of my professional and personal life have been huge. Conflict is inevitable, it is something we encounter regularly, if not every day. I have often wished I had better strategies for dealing with situations of conflict even when this conflict might be considered relatively minor.
I highly recommend mediation training to anyone who wishes to gain an insight into conflict and ways of enabling individuals in situations of conflict find meaningful resolution for themselves. In the process, you might just find your own approaches to dealing with personal and professional conflict are re-evaluated and consequently enhanced.
Dr Mary Richards - Subject Leader for Drama, Brunel University
Return from CAOS Mediation Training Course to Home page