Conflict Coaching Training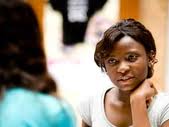 CAOS Conflict Management is one of the few organisations in the country that offers Conflict Coaching Training.
The CAOS model of Conflict Coaching is directly created from the practise of mediation rather than coaching in the life coaching/executive coaching sense and so is focused simply on supporting individuals involved in unresolved conflict to reflect on how they are communicating and responding to a conflict, relationship breakdown or other difficult situation and, where needed, create more effective ways of communicating and responding that work for them and the situation itself. As such it is suitable for anyone, in any context, as all of us experience unresolved conflict in our lives. Conflict Coaching finally provides a means of support for dealing with our unresolved conflicts without it having to mean there's 'something wrong with us'.
Why Attend Our Conflict Coaching Training Course?
Our past trainees are now using Conflict Coaching to support people in creating more effective ways of communicating and responding to conflict in the following areas:
University students, for example difficulties in sharing accommodation.
University staff, for example managers and team members having difficult working relationships.
Carers and their families, for example difficulties between family members over how to care for a relative.
Domestic violence perpetrators, for example finding better ways of responding to stress and conflict than to use violence and inappropriate expression of anger.
Managers - to help them become better leaders and be more able to support resolution of team member conflict more effectively.
Professionals already providing support in workplaces through consultancy, other forms of coaching or mediation have added CAOS Conflict Coaching skills to their repertoire.
Learning for ourselves, and supporting others in learning how to create more effective ways of responding to conflict - as an opportunity for Learning, Connection and Insight, is a skill that anyone can benefit from, for use in any situation in our lives. Our training gives a clear set of Philosophies, Principles, skills and approaches for the trainee to draw upon as a foundation for their Conflict Coaching practise.
Join us for our next Introductory Conflict Coaching Training Taster Day on Saturday 25th May 2013 at Key House, 106, High Street, Yiewsley, Middlesex, UB7 7BQ from 9.30am - 4.30pm - Tea and coffee available from 9.10am.
Here's a quote from a London based community mediator who attended a recent Taster day: 
"It was an enjoyable day and very interesting to hear about another approach to conflict resolution. I really like the sound of the model - I thought its simplicity and integrity were refreshing, though it clearly requires considerable skill on the part of the coach!"
Conflict Coaching can be an extremely useful support option to offer others who are experiencing difficulties with unresolved conflict, as well as being a personally challenging and enlightening practise.
Other areas in which CAOS Conflict Coaching can be used:
Within the workplace by HR professionals and managers for supporting effective resolution of conflict by employees.
With young people by youth workers and teachers and, of course, other young people on a peer to peer basis
For staff within public bodies such as hospitals, local authorities, universities etc. to offer colleagues support on a confidential peer to peer basis.
For parents or teachers wanting to find more effective ways of supporting young people with particular issues of unresolved conflict such as bullying, violence, school difficulties etc.
For social workers who are aware of conflicts that can arise for their clients, and for themselves and colleagues with their clients.
The range of potential applications for conflict coaching is extremely wide and should not be thought of as a service just for the work environment.
---
The History of CAOS Conflict Coaching
The CAOS Conflict Coaching Training was developed out of a 2 year conflict coaching project in London UK, where individuals were offered free conflict coaching for any form of unresolved conflict that they were involved in.
The underlying philosophies behind the coaching were drawn from mediation, a process designed to promote creative thinking and effective communication to support the resolution of conflict.
Alan Sharland and colleagues had over 10 years of mediation experience and used their understanding of principles of effective communication and conflict resolution to develop a model for use in 1-to-1 situations.
The practises you will learn on the course are applicable in any area of interpersonal conflict to support the individual coachee in creating more effective ways of responding to their difficulty.
---
How Much is the Conflict Coaching Training?
The cost of an Introductory Taster Day is £55 - attendance at this will enable you to have a place on any future 4-day Conflict Coaching Training course run by CAOS Conflict Management. Our next Taster day is on Saturday 25th May 2013 at Key House, 106, High Street, Yiewsley, Middlesex, UB7 7BQ from 9.30am - 4.30pm.
Attendance at a Taster day is a requirement before doing the Full 4-day Conflict Coaching Training course unless you have previously attended Group Conflict Coaching, or attended the CAOS Conflict Management Mediation Skills Training course.
Our next 4-day Conflict Coaching Training course will be held on:
Mon/Tues 10th/11th June and Mon/Tues 15th/16th July at Trinity House, 4 Chapel Court, Borough High Street, London SE1 1HW

All days are from 9.30am - 4.30pm.

Tea and Coffee available from 9.10am.
The cost of the 4-day Conflict Coaching Training Course is £625 (presently discounted to £575 until end of April) and leads to a CAOS Conflict Coaching Practitioners Certificate plus access to our post-course Support and Training sessions with our Learning Community of CAOS Conflict Coaches, including free attendance at the first session.
You can book in advance for the Taster Day AND 4-day course at the combined price of £635 (presently discounted to £595 until end of April) however you must have attended the Taster day before you can proceed to the 4-day course.
Discounts of 10% are available for bookings of 2 or more places from the same source for both the Taster days and the 4-day course.
Payment by instalments is possible if a deposit is paid far enough ahead of the course to allow for this - please contact us on 020 3371 7507 if you wish to discuss this.

How to book your place on an Introductory Taster day or the 4-day Conflict Coaching Training course:
There are 2 options:
1. Send a cheque to CAOS Conflict Management, 80a, Southwold Road, Clapton, London, E5 9PS for the relevant amount.
2. Pay by bank transfer to the following account:
Account number: 10280068 (Metro Bank Account)

Sort Code: 23 05 80

Account name: CAOS Conflict Management
---
What Do I Learn?
The course content includes the following:
Introduction to Conflict Coaching, its Underlying Philosophies and Principles of Effective Communication and Conflict Resolution.
Developing the communication skills used in Conflict Coaching. Developing self-reflection practises to support continuous learning as a Conflict Coach
The 2 ineffective ways of approaching conflict, The '3 Cheers for Conflict' - an opportunity for Learning, Connection and Insight.
Acknowledging our own personal challenges as a Conflict Coach, learning how to grow from them.
Keeping the 'expert' or 'Rescuer' out of our Conflict Coaching practise.
How Is The Training Delivered?
Our Conflict Coaching Training will challenge your own understanding and experience of conflict and how you respond to it.
Like mediation, conflict coaching is a discipline requiring continuous reflection and improvement if you are to effectively support clients in responding creatively to their unresolved conflicts.
The training is therefore experiential with frequent opportunities to practise coaching and then review the experience and realise learning points for incorporation into future practise.
There will also be a range of other activities in pairs and in groups to explore your role as a Conflict Coach, your own thoughts about and experiences of conflict, your attitudes towards clients, your own personal challenges in coaching clients and how you can meet those challenges.
The course is divided into 2 x two-day sessions and you will be encouraged to keep a reflective journal between the 2 sessions and if possible start to practise conflict coaching with clients.
Some feedback on our last course from Marina Sala at Choice Conflict Resolution, one of the participants and newly CAOS-trained Conflict Coaching Practitioner: What aspects of the course worked well for you? Why?

- The coaching practice


- Working with the Principles, through reflection, tableau and discussion and newspapers as it made me more aware of other principles I hadn't considered in my own (and others) communication and thinking.


- The Principles themselves are very well thought out


- A more creative approach to C.C. – constellations work is something I like and would work with myself


- The coaching done in a group setting. I learned a lot both as a client and as a coach in terms of asking questions, the impact closed or leading questions have and the impact of an incorrect summary.


- The clearing time, gave me a chance to arrive and gather before the day.

And this is what Gill Skelton said about our course:

I would definitely recommend the CAOS Conflict Coaching Training course to anyone who is interested in adding to their skillset and their own communication skills as well as training as a Conflict Coach. I found the course challenging on a personal level as well as from a professional perspective.

It allowed for the possibility of exploring different approaches to communication which could also produce an unexpected outcome. This approach widened the possibility of outcomes in any form of communication beyond a fixed expectation.

Go with an open mind and be surprised.

Debbie Thomas, Assistant Regional Manager London for the Salvation Army, said: The Trainer was excellent in his delivery of a very new subject and I feel confident that I have the knowledge to undertake the role of a Conflict Coach.
---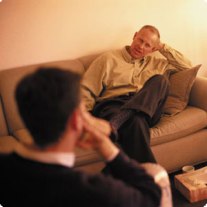 Are you thinking 'What Is Conflict Coaching?' - then click here for an explanation of what conflict coaching involves so that you can decide if it's something you'd like to train in - or if you'd like to have conflict coaching.


---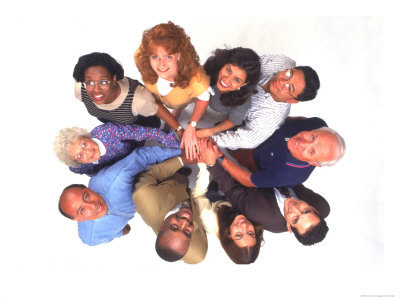 What About After The Course?
CAOS provides ongoing opportunities after the Conflict Coaching Training course, usually monthly, to come together with other Conflict Coaches trained in this approach to review and improve your practise.
While attendance on a monthly basis is not essential it is highly recommended that attendance occurs at least quarterly.
The cost of the sessions is very reasonable in order to encourage this review as we see it as an important part of our support package for the development of CAOS Trained Conflict Coaches.
For coaches who do not live in or near London there are opportunities for mentoring support via skype with an experienced Conflict Coach.
If the conflict coaching training is bought in by an organisation, part of the package could include training in the running of ongoing support and review sessions or attendance at the regular sessions already being provided for other CAOS Conflict Coaches.
How Do I Register My Interest In Training?
If you are interested in training in this newly developing field of conflict coaching, for yourself or for your organisation, please contact us on:
020 3371 7507
...or fill in this form:


Who Uses Conflict Coaching?
Conflict Coaching can be used by anyone involved in a workplace difficulty or a personal difficulty. We have provided it for staff at Universities and for individual members of the public with difficulties in their working or personal relationships, with their partners, work colleagues, children, parents, brothers, sisters.
Conflict Coaching can support anyone because it helps them to reflect on how they are communicating and how they are responding to their conflict irrespective of the context in which they are having difficulty.
We recently trained staff (September 2011) at Brunel University in Conflict Coaching skills so that they can provide it for other staff and for students at the university.
---
Leave Conflict Coaching Training page and return to Home Page